#PowerPath
Please Call for Pricing!
Overview:
EMC PowerPath is a family of software products that ensures consistent application availability and performance across I/O paths on physical and virtual platforms.
ProSupport Plus 4-Hour Mission Critical PowerPath PE X86 Software Support Maintenance. ProSupport 4-Hour Mission Critical PowerPath VE Software Support Maintenance. In addition to the software download package, download the following PowerPath documents from support.emc.com: PowerPath for AIX 5.7 Installation and Administration Guide PowerPath Migration Enabler 5.7 User Guide EMC PowerPath Viewer Installation and Administration Guide Step 2-Obtain a Free License After you download the trial package. This entry was posted in EMC, PowerPath, Windows Server 2008 R2 on October 7, 2011 by Brian. About Brian Brian Henderson lives in Quincy, MA with 1 wife, 2 dogs, & 3 kids.
It provides automated path management and tools that enable you to satisfy aggressive service-level agreements without investing in additional infrastructure. PowerPath includes PowerPath Migration Enabler for non-disruptive data migrations and PowerPath Viewer for monitoring and troubleshooting I/O paths.
EMC PowerPath is supported on VNXe and VNX hosts running Linux, Solaris, HP-UX, AIX, and Microsoft Windows.
The second component includes the CLI and support tools. Download 1: Select the PowerPath/VE for VMware vSphere version that corresponds with your ESX environment. Refer to the PowerPath/VE release notes for the PowerPath/VE for VMware vSphere version that corresponds with your ESX environment. The Release notes are available on the EMC Online. Windows 200 EMC PowerPath Install Solution Australia and New Zealand Banking Group Limited Windows 2003 EMC PowerPath Installation Revision 1.0 18 Dec. 07 /mnt Slideshare uses cookies to improve functionality and performance, and to provide you with relevant advertising.
EMC PowerPath/VE is compatible with VMware vSphere and Microsoft Hyper-V-based virtual environments. It can be used together with EMC PowerPath to perform the following functions in both physical and virtual environments:
Standardize Path Management: Optimize I/O paths in physical and virtual environments (PowerPath/VE) as well as cloud deployments.
Optimize Load Balancing: Adjust I/O paths to dynamically rebalance your application environment for peak performance.
Increase Performance: Leverage your investment in physical and virtual environment by increasing headroom and scalability.
Automate Failover/Recovery: Define failover and recovery rules that route application requests to alternative resources in the event of component failures or user errors.
EMC® PowerPath® is host-based software that provides automated data path management and load-balancing capabilities for heterogeneous server, network, and storage deployed in physical and virtual environments. It enables you to meet your aggressive service levels with the highest application availability and performance, and with all the advantages of the industry's leading information storage systems. The EMC PowerPath family includes PowerPath Multipathing for physical environments, as well as Linux, AIX, and Solaris virtual environments, and PowerPath/VE Multipathing for VMware® vSphere™ and Microsoft Hyper-V virtual environments.
Multipathing Business Challenges
With constrained IT budgets and the rush to virtualization for better resource utilization, many IT organizations are challenged to ensure application availability and performance while maximizing server, storage, and data path utilization. Multiple vendor arrays, operating systems, and virtual platforms—as well as ever-increasing virtual machine sprawl—compound the problem. Somehow you are expected to provide predictable and consistent application availability and performance across this diverse collection of platforms. What you need is flexible, automated, operational processes and tools to standardaize management of your data paths to meet your service-level agreements and scale-out your mission-critical applications.
Standardize Path Management
Emc Powerpath Download Aix
EMC PowerPath is used by many customers and is the leading path-management solution worldwide. Deploy PowerPath into existing infrastructure, and instead of using multiple-point solutions, standardize on a single offering across your evolving physical and virtual environments—with support for heterogeneous servers, operating systems, and storage, including qualified non-EMC arrays. Leverage PowerPath application-transparent failover to insulate core business operations from any disruption caused by a faulty data path. Automatically optimize physical and logical I/O paths by using sophisticated load-balancing algorithms to ensure consistent and predictable application availability and performance. PowerPath supports dynamic reconfiguration of the storage environment and gets the most out of existing resources. In addition, EMC E-Lab™ tested interoperability assures PowerPath multipathing support for many combinations of servers, operating systems, and storage.
Automate Path Failover And Recovery For High Availability
PowerPath automated path failover and recovery eliminates the possibility of disrupting an application due to the failure of an adapter, cable, or user error. In the event of a path failover, all outstanding and subsequent I/O requests are automatically directed to alternative paths. From mission-critical to lower priority applications, your business remains online. PowerPath intelligent and dynamic path testing periodically probes inactive paths to check for path failures. When a failed path is found and the fault condition is resolved, the path is automatically restored to service without user intervention and without disrupting applications. Since it is automatic, no complex mapping is required, unlike most other vendors' MPIO solutions.
Optimize Load Balancing
PowerPath uniquely uses multiple I/O data paths to share the workload and automate load balancing to ensure that data paths are used efficiently. Performance is enhanced by intelligently optimizing data access across all available paths.
PowerPath's workload-balancing capabilities ensure that no one path becomes overloaded while others have underutilized bandwidth, causing an I/O bottleneck. When one or more paths become busier than others, PowerPath shifts the I/O traffic—while keeping track of load characteristics—from the busy paths to the others, further enhancing throughput over the already efficient multipathing capabilities.
Deploy Powerpath In The Virtual Data Center
PowerPath and PowerPath/VE enable you to standardize on a single multipathing solution across your entire environment. The base technology in PowerPath Multipathing for physical environments is leveraged to enhance control and ensure application availability and performance in virtual environments.
PowerPath and PowerPath/VE help effectively manage virtual environments with increasingly high consolidation ratios and to scale-out mission-critical applications. With hyperconsolidation, you may have hundreds or thousands of independent virtual machines running, including I/O-intensive applications which can disrupt I/O from other applications. Manually configuring load-balancing policies to ensure that all virtual machines receive the required I/O response time is very difficult. This situation is further complicated when tools such as VMware vMotion®, Data Resource Scheduler, and High-Availability are introduced, since these tools invalidate any assumptions about which I/O streams will be sharing which data paths.
PowerPath and PowerPath/VE automatically manage all of this complexity by constantly adjusting the I/O path usage to the changes in I/O loads coming from the virtual machines. Simply assign all devices to all paths and PowerPath and PowerPath/VE will automatically optimize the overall I/O performance for you. For VMware deployments, PowerPath/VE is integrated with VMware vCenter™ Server and Update Manager as well as vSphere autodeploy and stateless licensing capabilities to further simplify path management in a virtual environment.
For those who want data path optimization in a fully integrated IT package, PowerPath/VE is a key component in VCE Vlbock™ infrastructure solutions—scalable platforms from EMC, Cisco, and VMware for building solutions for virtual environments and cloud deployments. For Vblock customers, this means you can automate I/O load balancing to manage the complexity of virtual machines and the complications caused by virtual machine sprawl, as well as I/O-intensive applications in hyper-consolidated environments.
Powerpath Monitoring And Data Migration
Emc Powerpath Download Windows 10
PowerPath also offers data path monitoring across supported operating systems in physical and virtual environments and convenient data migration capabilities. PowerPath Viewer enables customers to view hosts, host groups, LUNs, individual paths to each LUN, and buses, and to receive email alerts to any changes in the status of PowerPath-supported devices. PowerPath Migration Enabler leverages PowerPath and EMC data mobility technologies to perform data migrations without application downtime.
EMC Services For Powerpath
EMC offers QuickStart implementation services for single-host and four-host implementations in addition to custom PowerPath services to expand its features and functionality. Our expert PowerPath implementation services leverage our extensive storage deployment best practices and proven methodology to accelerate business results without straining your resources. EMC Services professionals have the required technical expertise, skills, and resources needed to deliver the full PowerPath functionality in your environment. The EMC Global Delivery Model ensures rapid, flawless service delivery to every customer in every engagement, regardless of location.
Key Features:
Powerpath Features/benefits
| | |
| --- | --- |
| Features | Benefits |
| Standardized path management | Unifies management across heterogeneous physical and virtual environments |
| Optimized load balancing | Adjusts I/O paths constantly to leverage all available data paths for best performance—and to monitor and rebalance the dynamic environment |
| Automated I/O path failover and recovery | Keeps the environment and applications running in the event of a failure |
PowerPath Family Essentials
Standardize data path management across physical and virtual environments, and grow without purchasing more infrastructure
Automate multipathing policies and load balancing to provide predictable and consistent application availability and performance across physical and virtual environments
Improve service-level agreements by eliminating application impact from I/O failures
PowerPath Migration Essentials
Enables non-disruptive data migrations and insulates hosts from changes in infrastructure
Provides a single interface to multiple migration methods
Addresses common array-customer migration needs such as consolidations, lease rollovers, and technologyrefreshes
PowerPath Migration Enabler:
Non-disruptive data migrations with no planned application downtime
EMC® PowerPath® Migration Enabler leverages the same underlying technology as EMC PowerPath to enable data mobility technologies to perform data migrations without application downtime. PowerPath Migration Enabler insulates hosts from changes in the storage infrastructure and enables non-disruptive large-scale data movement using Host Copy, EMC Open Replicator, and EMC TimeFinder®/Clone. It manages host impact through throttling and the ability to pause/resume data movement, and supports migrations to virtually provisioned logical units.
PowerPath Migration Enabler keeps source and target LUNs synchronized by cloning new application writes while bulk data is non-disruptively moved in the background. PowerPath Migration Enabler performs thick-to-thin and thin-to-thick as well as thin-to-thin volume migrations.
Additionally, PowerPath Migration Enabler Host Copy eliminates downtime by enabling data migrations to or from any network or supported array type (both EMC and non-EMC) through the host in heterogeneous environments without the need for an underlying migration technology across multiple SAN protocols. It also enables seamless migration from plain-text to encrypted text when used in combination with PowerPath Encryption with RSA®—or its array-specificvariants including VNX™ Host Encryption and CLARiiON® Host Encryption.
Use PowerPath Migration Enabler for high-performance migrations of large data sets, and for storage changes, data consolidations, or during upgrades to new equipment during lease contract renewals. Whether used with Host Copy, Open Replicator, or TimeFinder/Clone, PowerPath Migration Enabler eliminates planned downtime and assures application performance and availability during data migrations.
Specifications:
Powerpath For Linux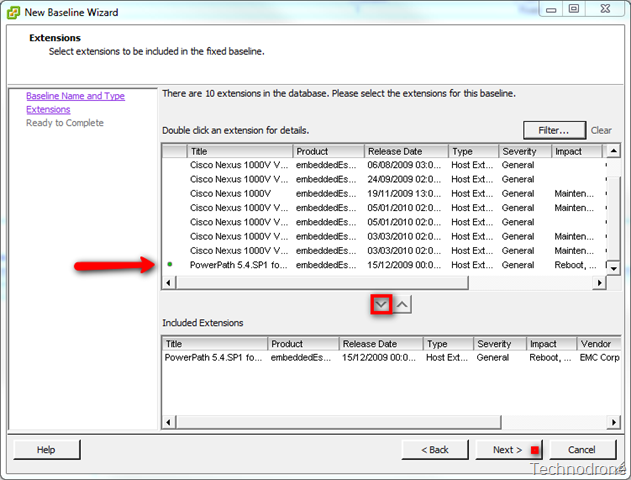 PowerPath Specifications
Supported Platforms
VMAX
VMAX3
VNX
VNXe
XtremIO
Supported Operating Systems
HP-UX
Linux
AIX
Solaris
Microsoft Windows
Required Disk Space
Installation Directory (the default is /opt) 40 MB
Root file system 30 MB
/usr 12 MB
/var 1 MB
Product
PowerPath Products
Solution For
Storage Management
Data Protection
Browse By
Software
Documentation:
Download the PowerPath Datasheet (PDF).
Download the PowerPath Migration Enabler Datasheet (PDF).
#PowerPath
Please Call for Pricing!
Eric Sloof just published a very interesting article about PowerPath/VE. Following up with one of my previous post about the same subject, I would like to add some info and summarize what does PowerPath/VE compared to ESX's native multipathing.
First we must understand 2 definitions:
-Multipathing: maintains more than one physical path between the host and the storage device. If any element in the SAN fails, or at the host, such HBA, cable, switch, the host can switch to another physical path that DOES NOT use the failed component. This process is called path failover.
-Load balancing: is the process of distributing loads across multiple physical paths.
ESX4 natively supports multipathing (NMP) only, no load balancing functions here. Actually ESX4 and former versions, see the storage device in an Active/Passive way. Only one path at a time is used to send data from the host to a storage device, so basically only one path out of your 2, 4 or more paths is used. Failover is triggered by one of the 3 available policies; fixed, most recently used path and round robin. N.B. round robin is meant for production in vSphere only (ESX4).
To add load balancing support, you must install a Multpath Plug-In (MPP) that uses the vStorage APIs for Multipathing (only available in vSphere). EMC PowerPath/VE is the first to offer that plug-in.
PowerPath/VE works with VMware ESX as a Multipath Plug-In (MPP) that provides path management to ESX hosts. It is installed as a kernel module in the vSphere host (ESX host). It will plug in to the vSphere I/O stack framework to bring the advanced multipathing capabilities of PP/VE including dynamic load balancing and automatic failover to the vSphere hosts.
In few words, it enhances default ESX's multipathing function and add dynamic load balancing to vSphere.
Emc Powerpath Windows Download
Now the cherry at the top of the cake, you can trade in your physical PowerPath licenses for PowerPath/VE licenses in most cases, so it can be very low cost (in some cases free).
Comments are closed.